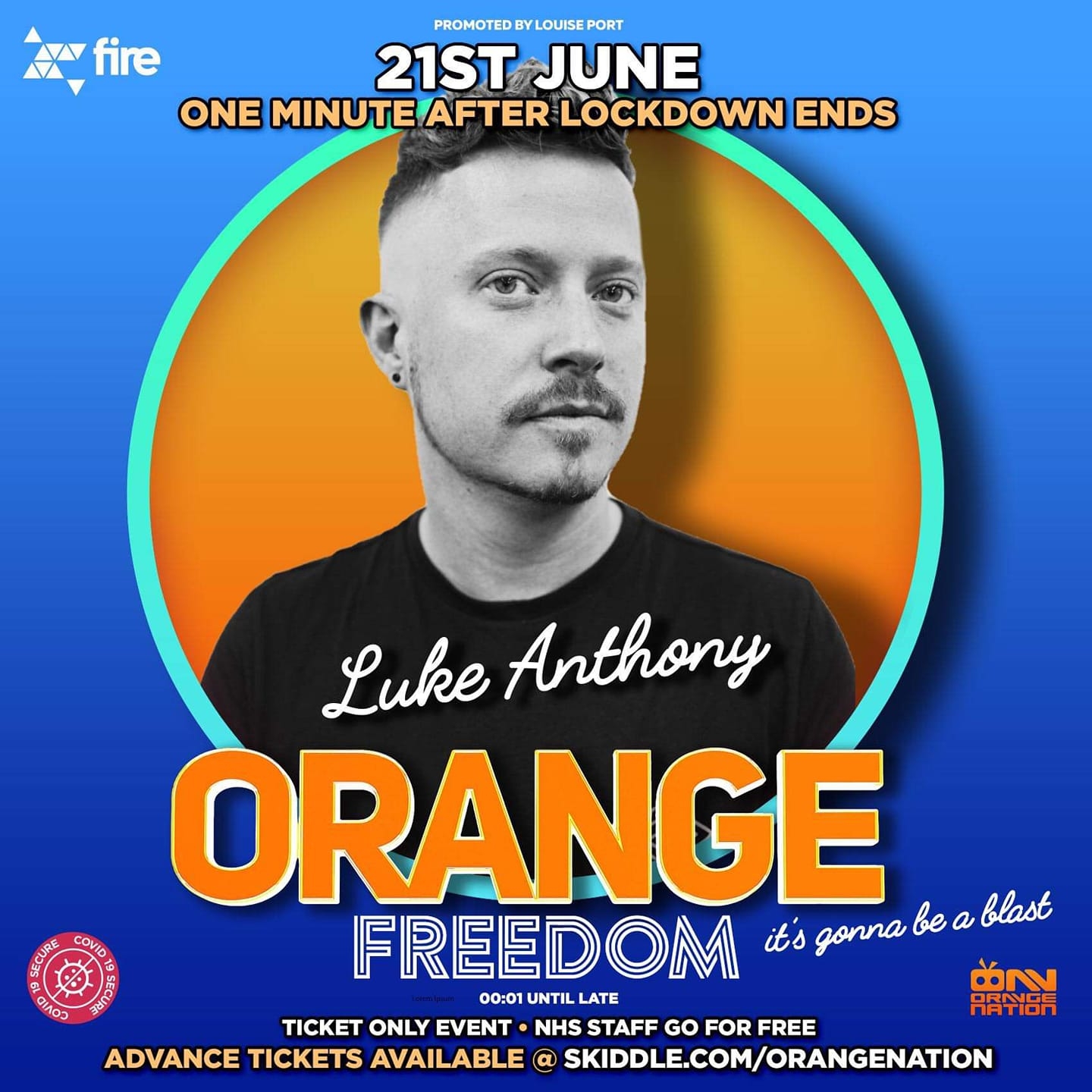 1 minute after lockdown ends and it becomes legal to rave again,
Tony English
,
Arnaldo Novais
,
Dave Hunt
,
Zachari Bach
,
Carmen Gonzalez
,
Yvette Lindquist
,
Sam Londt
, Dom Topics and me, turn on the lights and press play on what is going to be an incredible morning of music at Fire, Vauxhall!
To celebrate and to get you in the party mood, I have put together this podcast.
Nothing but the best vocal and uplifting house to welcome you back and keep you dancing till your feet hurt! Oh, and we have a pop room too!
(NHS workers go free! Make sure you bring your pass/ID to show on the door)